Happy Sunday.
It's really dry here on the farm, the grass is crunchy and the land feels almost dusty – pretty far from what we're used to.
I've added a little video to the website to show you what I mean.
We've been trying to sit down for our first podcast in a while, there's a lot to go through! It's tricky of course – as the County Show is fast approcahing and she's busy in the kitchen making Shortbread, Fruitcakes, Victoria Sponges, Flapjack… the list goes on. We filmed this for our 12 months on a farm series a while back, which is probably a good video to link you to!
1 moment from somewhere else.
I've followed Farmers Of The UK for a little while. It's a really great Twitter account (if you're into that sort of thing), in which different farmers take ownership of the account for a while, and tell you about what's going on with their farm.
Here's an awesome picture from @weirendfarm who had the mic last week.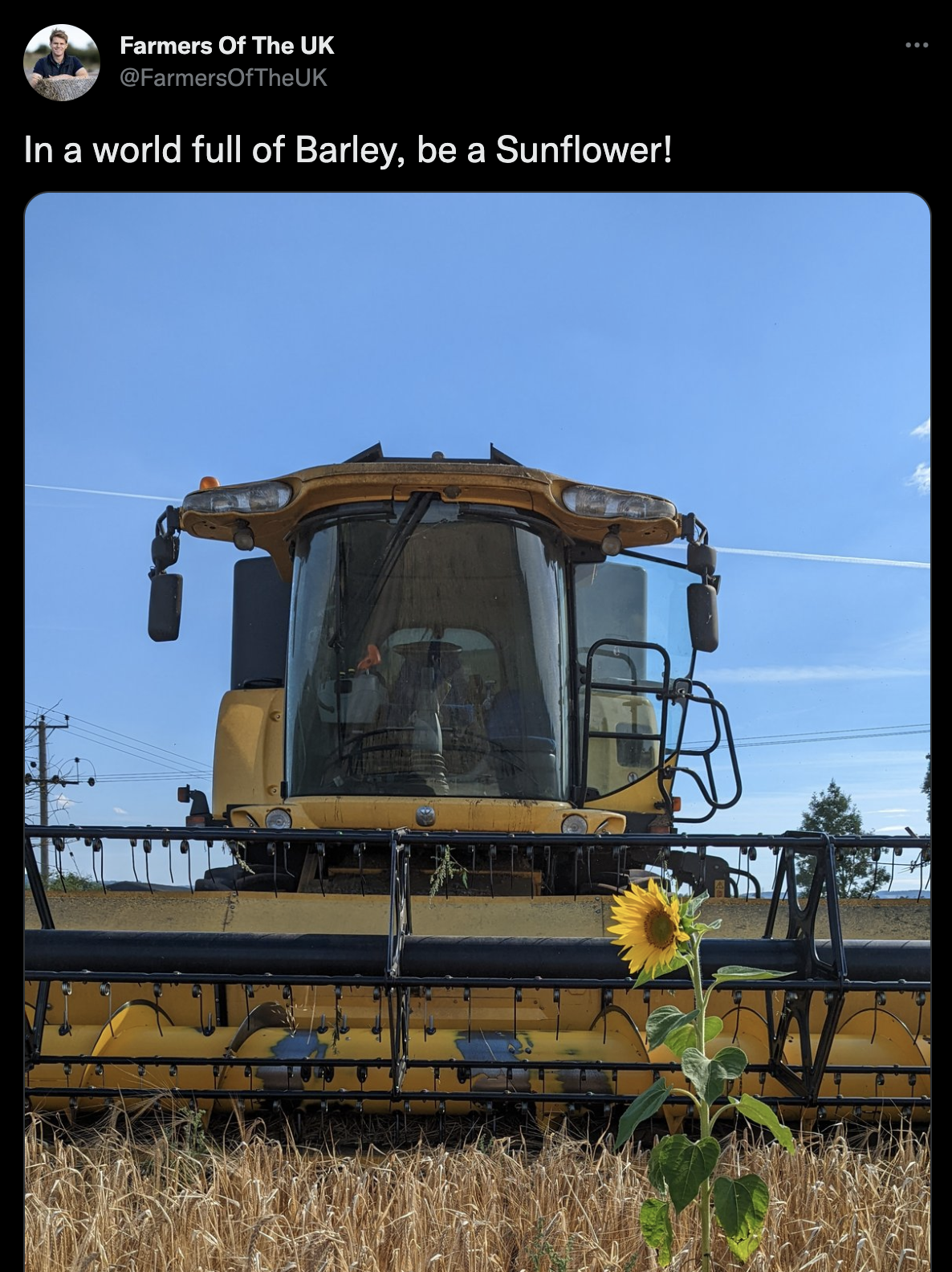 Thank you
Thank you to everyone for your messages since my last email. You words, kindness and encouragement have blown us away.
Excitingly I've added a comments box to the website – let's call it a trial to see if we all like it. We can all have discussions in there, a few smart people already managed to find it and it's lovely to see the activity contained on the website, so everyone can join in!
Speak soon, Ru