Retire with dignity
I sat down with mum for our first chat since the Spring video, it's now live on YouTube as Episode 16 of our Good Morning from the Farm conversations.
One of my favourite parts was listening to mum describe her new calves – here's a link to that part of the video – it reminded me of something that happened this week…
BBC interview
I was asked to comment by the BBC on a recent article about paying older farmers to retire. What a fascinating concept – both the idea itself, and that they wanted me to comment.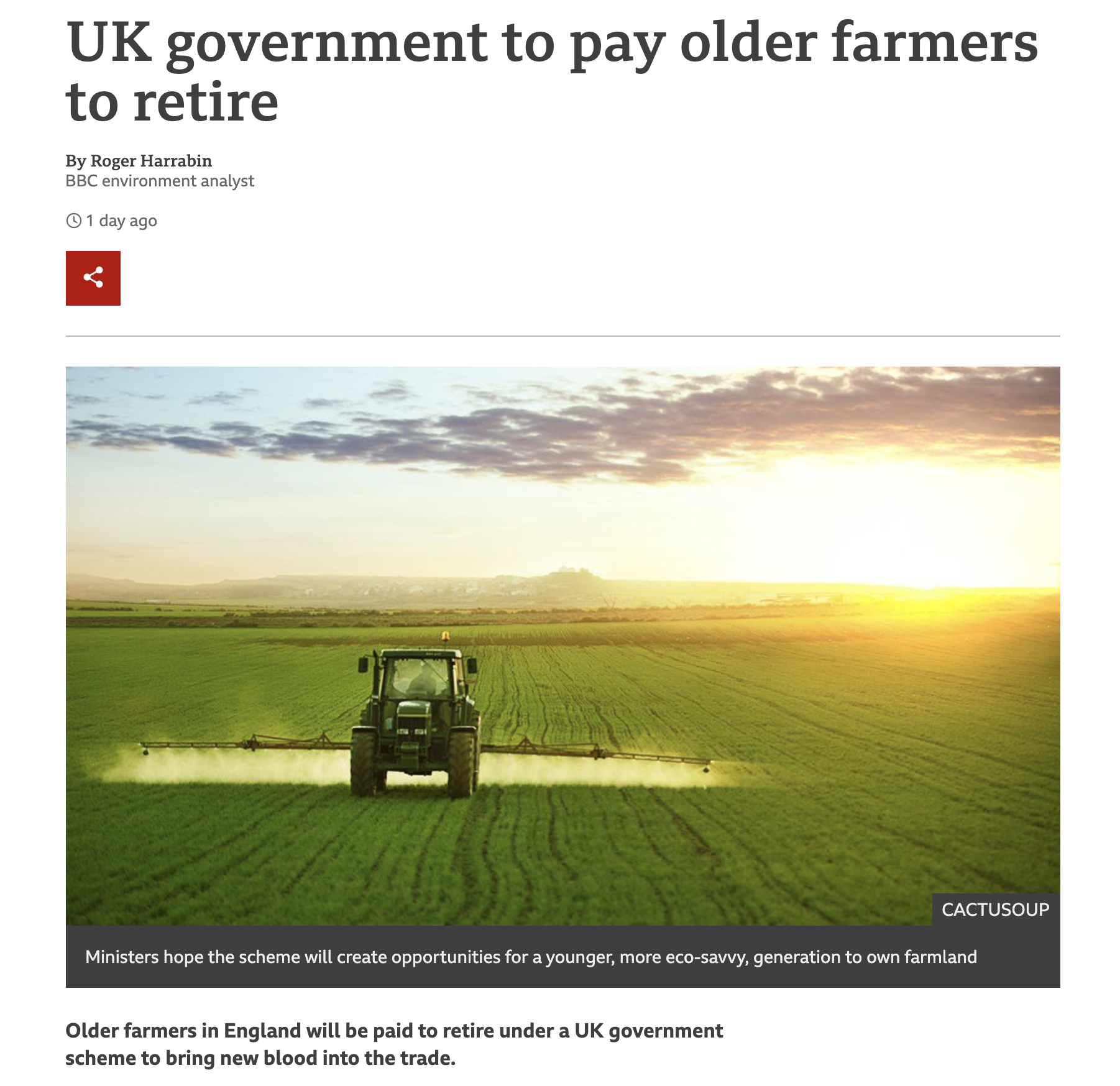 To give younger farmers a chance into agriculture alongside "helping an older generation retire with dignity". I love the desire to help younger farmers. It's so important to feel inspired and excited about the future of farming and as you know… we love to be positive.
"retire with dignity"
This sentiment felt a little off to me. Doesn't it make farmers sound stuck?
I have grown up with enough famers; and have spent enough time in the comments to know that retirement and money aren't at the top of their priority list.
It's about passion, it's about family, and it's one of the most fulfilling things we can do. It's hard to explain.
Yes money talks, but it only tells half the story when the conversation is with a farmer.
My mum communicates this without saying a thing in that clip I linked earlier.
Let me know what you think.
Rufus
P.s. isn't retirement the best time to be a farmer? When I retire I want to be a farmer. Maybe we should put that on a tee shirt…
---
Good morning from the Farm podcast
Going forward I'd like to make these chats more consistent, and more interactive with you. During my busier weeks, it's hard to film, compile and post these chats, but these are as important as the big videos.
They allow us to dive deeper into topics, and learn far more from you in the comments.
That's why I have started exploring the idea of Live Streaming these "Good Morning from the Farm" conversations with mum.
Live streaming from the farm
Live streaming will allow us to:
Have conversations with you in real time.
Get more set with a time and a schedule that we can all follow
Not wait for me to do any editing afterwards
If you have any suggestions on what you'd like to see from our live streaming then let me know – I'm excited to explore what this could look like.