Oh boy, we had an amazing time filming this episode.
For once we "didn't bring the rain with us", so we certainly started off on the right foot with mum.
It's really hotting up.
So we've had a bit of a crazy month. We seemed to skyrocket on YouTube and received a very humbling amount of views in the first week on March's installment - 1,000 to be precise. That's more than we could ever have anticipated.
It's meant we're achieving what we set out to do - show as many people what it looks like on a UK farm. Without agenda.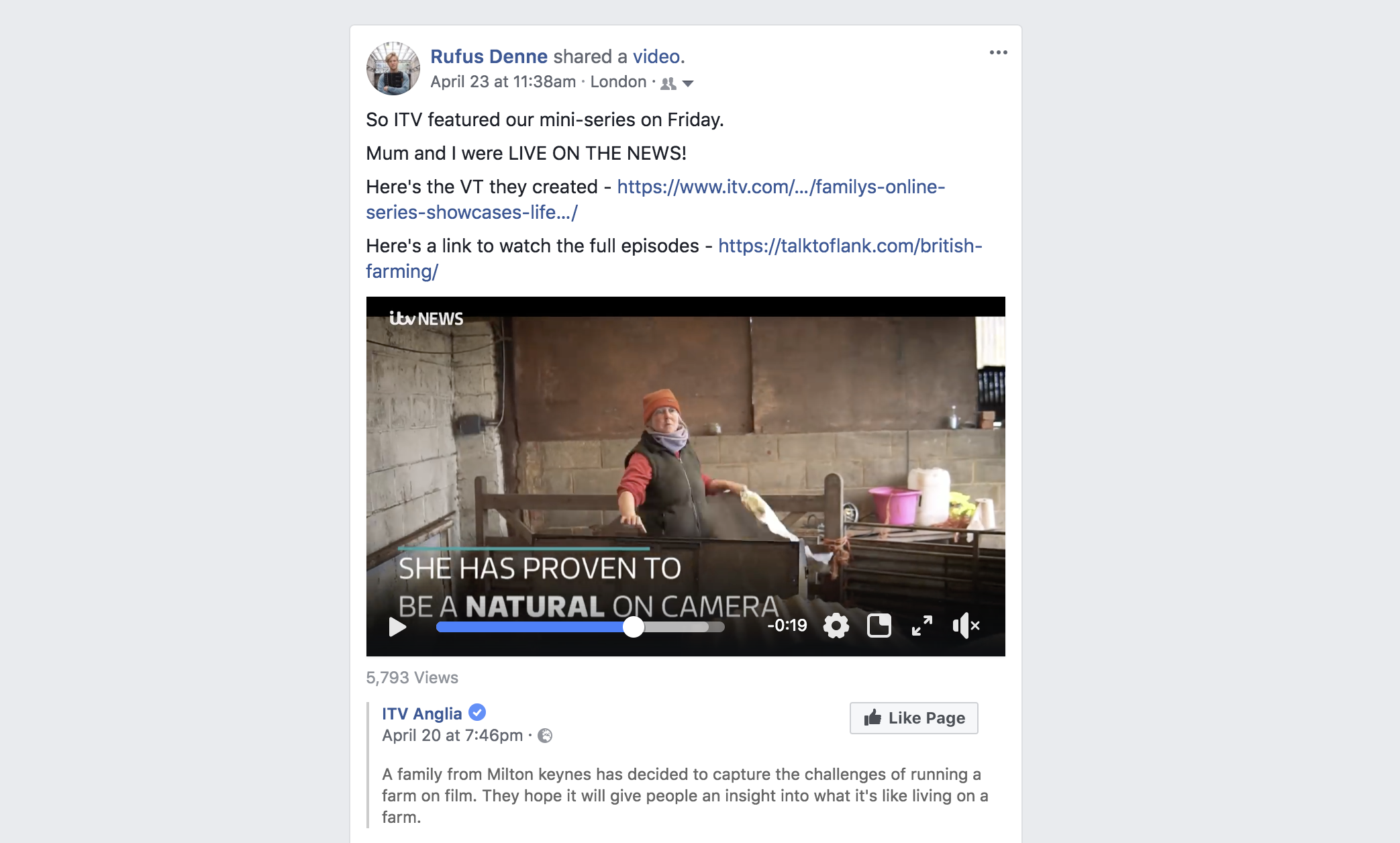 It's been really well received, and it's amazing to have the support of everyone. It's also really fun to know that everyone is enjoying thee videos, and learning about the farm - I know that's the part that mum loves.
We were LIVE
Mid way through last month, we were written about in the farmers weekly - it was an amazing story and you can read the writeup here.
From there, we then went on to feature LIVE from the farm on the ITV news. It was really exciting.
What actually happened then.
It's safe to say, we were excited to film the followup episode – true to form, that's exactly what we did and so much happened.
Edward and Crystal?
One of the nice things about doing this every month, is we wanted to keep you updated on everyones lives. We haven't done that yet, but we've been getting a lot of questions about the love match. We asked mum for you!
Calfs are vulnerable
Anyone will be able to relate - it's hard to see your mum upset.
The animals are quite vulnerable, and unfortunately there were a few tragedies from when we were last at the farm.
Mastitis is horrible
You know when you look at something and wince. Well that's the feeling I had when looking at Mastitis - it's so nasty.
I'd have thought (good job I'm not in charge) that the sheep and lambs would live happy and care free out in the field. That's really not the case though. Lots of the sheep were getting an infection known as Mastitis.
It's so nasty - and very dangerous. It means the lambs cannot get any more milk and the mothers can die from it - "as fast as lightening!"
The cows
Then we let some of the cows out. We got a good view of it from the drone - and it was amazing to see. It means mum doesn't have to litter barns every day - and it means they get the space to run around and enjoy!
It's a pretty cool moment - and I hope we did it justice.
Anyway - there's some more exciting things happening this month. We're excited to tell you when they crop up.